WELCOME TO THE BYO STEM-GINEER COMMUNITY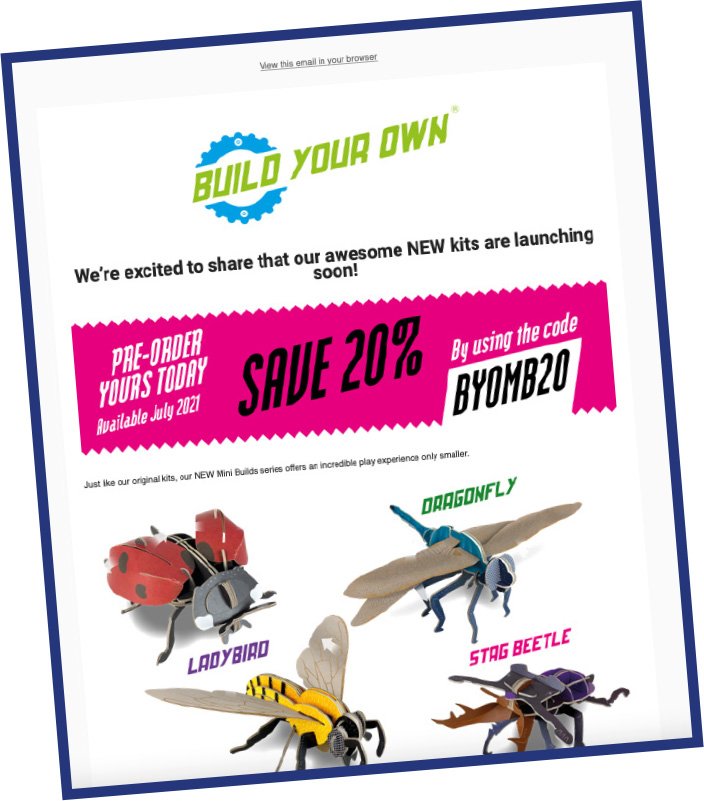 It's all about you! When you buy one of our kits, you become part of a growing community of awesome BYO STEM-Gineers!

Maybe it's building a Mini Builds Honey Bee and photographing it among the flowers in your garden. Or perhaps you grab your Plane Launcher and challenge your bestie to a paper plane flying competition at your local park. Take us with you on your STEM-Gineer adventures and who knows what incredible things we can do together.
We'd love to hear what you're up to, so tag us on social media and show off your STEM-Gineer skills.
Want to stay ahead of the crowd and get in on the latest before anyone else? Then sign up to our mailing list to get priority access to new kits, special offers, tips and loads more straight to your inbox.
Need some help building one of our kits? No problem! We have a bucket load of advice on our SUPPORT page.